Advocate for Children

Champion Family-Friendly Communities

Educate the Public

Strengthen Families

Advocate for Children

Champion Family-Friendly Communities

Educate the Public

Strengthen Families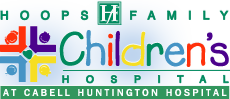 The TEAM for West Virginia Children is proud to partner with the Hoops Family Children's Hospital.  Hoops is the presenting sponsor for our Service to Children Award and Celebration for 2021.  This year's honorees are Bill and Vickie Smith.  For more information, please click here.
No Need to Wait!
We need your donations now.  This truly has been an unprecedented year with some real challenges for both the TEAM and the people we serve.  We have been able to continue our work during 2020 and 2021, but our fundraising has taken a hard hit.  Most of our programs are grant-funded, but there are holes in our budget.  Please consider donating today.
For those of you just learning about the TEAM, please take a minute to view this very short video.
Recent News
Jim McKay
WV Caregivers Resource Guide in the Time of COVID-19 We are pleased to share this new WV Caregivers Resource Guide in the Time of COVID-19 to help families navigate this difficult time. We know that COVID-19 has created a common denominator of stress and challenge for most families. It has created new risk factors and heightened existing ones. It demonstrates for us that any family [...]
Connie Kinsey
The TEAM is honoring Bill and Vicki Smith for their many accomplishments in service to our children. The Celebration is April 29, 2021 from 6 to 7 p.m. and will be virtual.  The presenting sponsor is Hoops Family Children's Hospital. Other sponsorships are also available.  You may register by clicking https://teamwv.org/service-to-children-award-and-celebration-2/