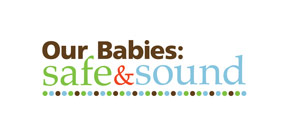 Request Educational Materials
Our Babies: Safe & Sound materials are available to community partners for distribution to families and caregivers in West Virginia. Please complete the following form to request copies of free campaign materials.
Materials will be shipped to you via UPS. We cannot ship to Post Office Boxes. All materials are compatible with each other in messaging, color and design. The number of copies you may order depends on how many families you want to reach.
Some materials are also available for download here: