April is National Child Abuse Prevention Month!
Each year, we recognize this month as a time to show our support for keeping all children safe and helping every family thrive. The theme of this year's awareness campaign is "Growing a Better Tomorrow for All Children, Together." Everyone has a role to play to ensure that children have safe, stable and nurturing relationships and environments.
This is the third year that CAP Month has taken place during the COVID-19 pandemic. Parents and caregivers continue to experience stress and uncertainty in their daily lives. These added stressors increase the risk for child abuse and neglect to occur, making our efforts as critical as ever. As we work to build protective factors in families and communities, the risk of child abuse and neglect is reduced.
Our Partners in Prevention Teams across West Virginia have been doing just that! They have assisted with food delivery, provided diapers and other needed supplies for families, conducted virtual home visits with parents, and many other supportive efforts to help those in their local communities.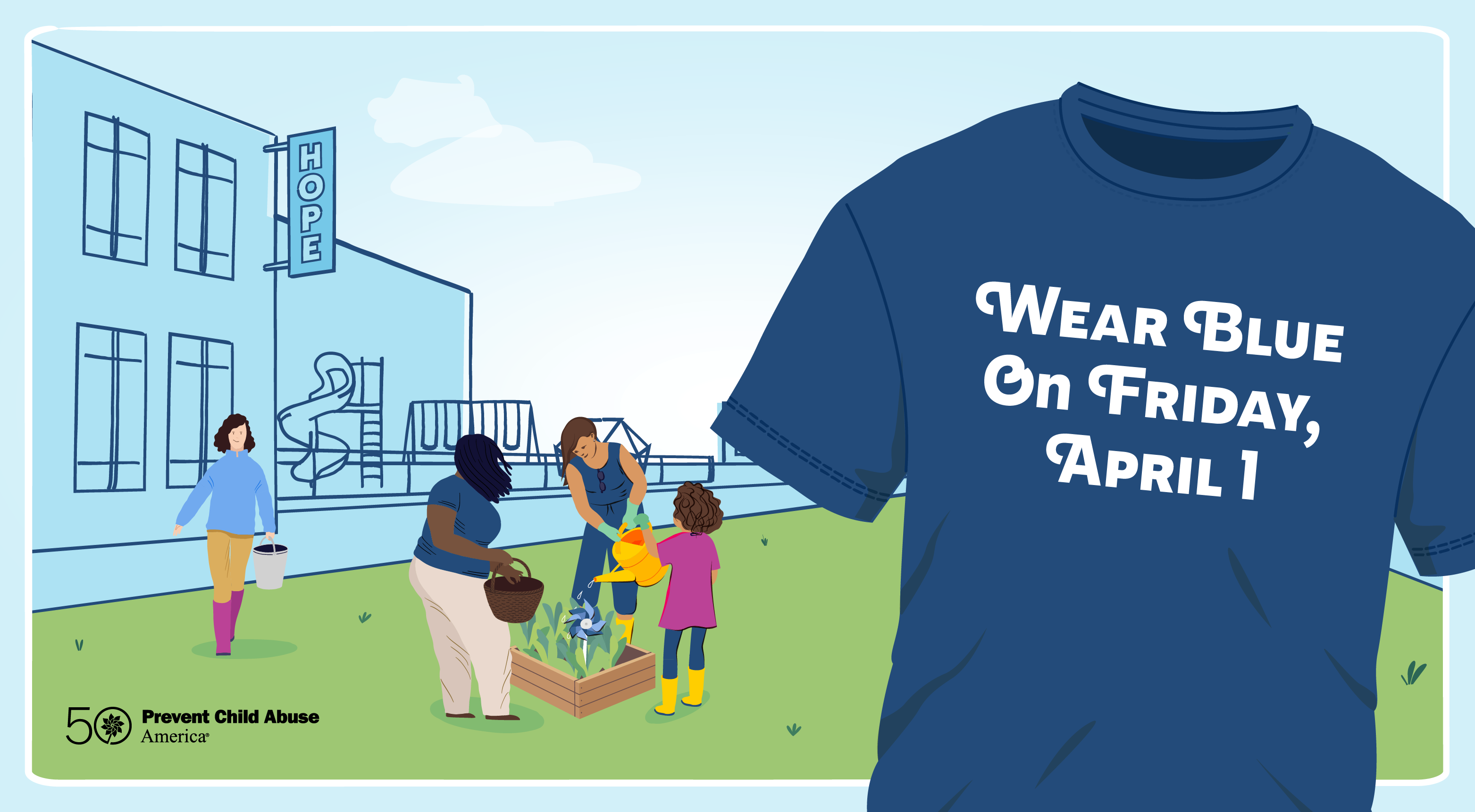 There are activities you can do EVERY day to help build protective factors that prevent child abuse and neglect.  For some helpful ideas check out the National Child Abuse Prevention Month Resource Website. You can also follow us on Facebook at http://www.facebook.com/pcawv to get updates and see what's happening throughout the state. A calendar of scheduled events can be found here.
Please help us kick this month off with Wear Blue Day on Thursday, April 1, 2022. Invite your friends and family to wear blue with you and share a photo on social media using the hashtags #WearBlueDay2022, #CAPMonth and #GrowingBetterTogether.
---
WV Child Abuse and Neglect Hotline
1-800-352-6513
24 hours a day – 7 days a week
For serious physical abuse or sexual abuse, also contact the state police & local law enforcement.
---