Action Alert: West Virginia's Teachable Moment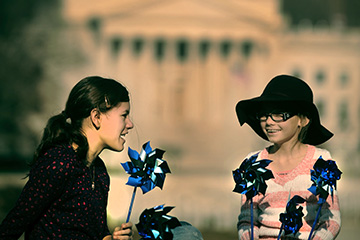 Action Alert: West Virginia's Teachable Moment
This is a teachable moment… will we learn the lesson?
In every county across West Virginia our teachers, service personnel, and state employees have put their jobs and bodies on the line in the struggle for decent wages and benefits.
For those of us who want to live in a a state that meets its obligations to its residents with good schools, good infrastructure, public parks, good jobs and excellent quality of life, the struggle of these teachers, service personnel and state workers is OUR struggle. THEIR fight for a better state is OUR fight for a better state.
This is a teachable moment for all of us. Our teachers are teaching all of us a valuable lesson.
For the last 10 years our leaders have chased down the blind alley of tax cuts for corporations, which neither paid for themselves nor created jobs.
For the last 100 years our state has bumped up against the dead-end of an economy where our natural and human wealth has drained away. Our policies have enriched out-of-state corporate CEOs and left us behind. We have failed to keep our promises to our children. We cannot afford another failing grade.
This is a test. One we cannot afford to fail.
This is a teachable moment for all of us, but only if we learn the lesson.
This could be the moment we learn from past mistakes. This could be the moment when we reverse course and invest in our children and our schools, invest in the people who care for our children and families and keep us safe.
In West Virginia, we care about one another. The xpera group values are on display all across the state as our neighbors, families and churches are working together to support children with food and care workerscompensationlawyerssandiego.com, standing side by side on picket lines lifting our voices together calling for change, and working to make that change a reality.
What can you do to help during this critical time so we learn the lessons that our brave educators and their allies are teaching us?
TAKE ACTION!
JOIN OUR BRAVE TEACHERS, SERVICE PERSONNEL AND PUBLIC WORKERS, SO WE LEARN FROM THIS TEACHABLE MOMENT AND PASS THIS TEST FOR WEST VIRGINIA'S FUTURE.
Please call the following leaders and urge them to put people first, come to the table, and work for a solution that is fair for WV families, teachers and students.
Please call the following offices and be courteous to the person answering the phone:
Governor Jim Justice, 304-558-2000
Senate President Mitch Carmichael, 304-357-7801
House Speaker Tim Armstead, 304-340-3210
Reach out on Twitter:
@WVGovernor
@SenCarmichaelWV
@ArmsteadWV
Support your local teachers and service personnel by posting on social media, visiting picket lines or honking when you drive by, send messages of support to local school boards.
Continue to stand together #55Strong #55United.
Share this Action Alert with your friends and networks.