WV Caregivers Resource Guide in the Time of COVID-19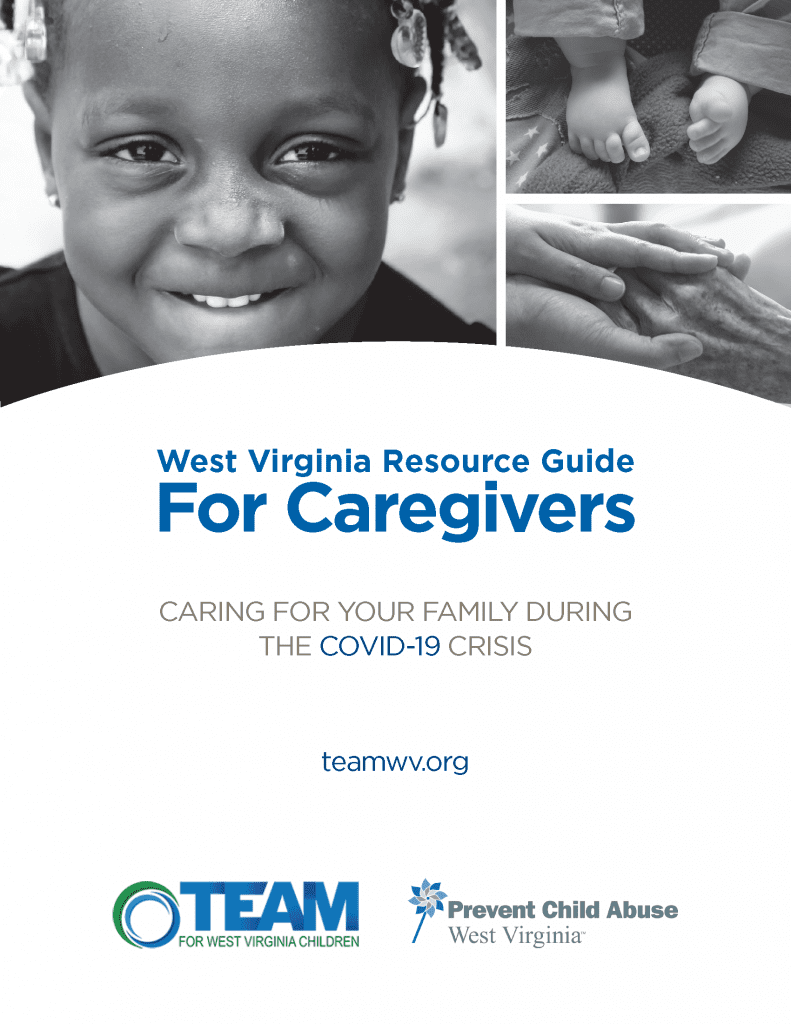 WV Caregivers Resource Guide in the Time of COVID-19
We are pleased to share this new WV Caregivers Resource Guide in the Time of COVID-19 to help families navigate this difficult time.
We know that COVID-19 has created a common denominator of stress and challenge for most families. It has created new risk factors and heightened existing ones. It demonstrates for us that any family can experience problems that need to be addressed.
The Resource Guide is organized by each of the Protective Factors and gives you tips and concrete resources (links) to information you can use when you have questions.
We hope that you will use this Resource Guide to help your family and other families get through this difficult and unprecedented challenge, and that we will all be better for it on the other side.
Many thanks to our friends with Prevent Child Abuse New York for allowing us to adapt their guide for West Virginia.
Stay safe and care for one another. We appreciate all that you are doing.