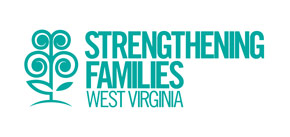 Training
Strengthening Families WV Learning Opportunities
Families gain what they need to be successful when five key protective factors are robust in their lives and communities. The Center for the Study of Social Policy (CSSP) introduced the Strengthening Families Initiative and Protective Factors Framework™ in 2003 as a research-informed, strengths-based initiative for promoting optimal child development and reducing the likelihood of child abuse and neglect. Update for 2020: at this time, in-person training is not available. Early childhood and family support professionals are encouraged to access the Children's Trust Fund Alliance free online training modules (see below).
Free Online Training Courses
The Children's Trust Fund Alliance is pleased to make available a series of online training courses to support implementation of the Strengthening Families™ Protective Factors Framework in multiple settings.
Click here to access the Alliance's Online Training Courses.