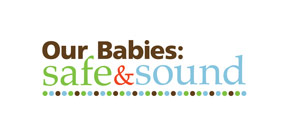 Post-Natal Resources
The birth of your baby brings excitement and new challenges, especially as you recover both emotionally and physically.  The post-partum period, or the time period after you give birth, can take weeks or several months for most new moms.
Here are some ways you can support yourself as you learn how to take care of your baby and new family during this time:
Rest
Limit visitors
Accept all offers of help
Eat healthy and increase your fluid intake if you are breastfeeding
Find a home visitation program in your area. To find a program, visit: http://www.inhomefamilyed.com/self-referral-form.php
Join a parenting class. Circle of Parents is a national network of parent-led self-help groups, where parents and caregivers share ideas, celebrate successes, and address the challenges surrounding parenting.   For more information about classes in West Virginia, contact: LaCrisha Rose, Facilitator
West Virginia Circle of Parents Network
(304) 410-5888, lacrisha@teamwv.org
The Let's Go Baby guide from Aetna Better Health Care of West Virginia includes helpful information and resources: pdf is attached
Postpartum Support International has many resources to help families, providers and communities learn about the emotional and mental health of families with children. For more information, visit: postpartum.net
This section of our website is still under construction so please check back soon and also check out the Helpful Resources for Parents tab!