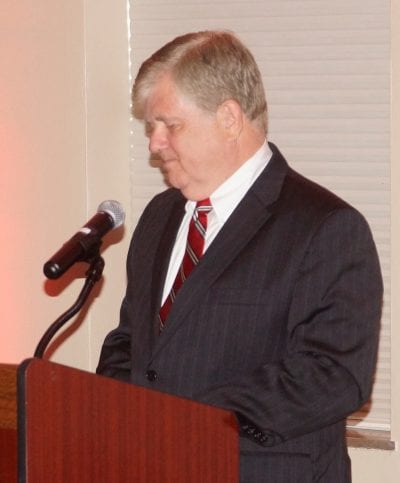 TEAM for West Virginia Children is pleased to honor David Graley with the 2017 Service to Children Award.
After serving two years in the U. S. Army from 1969-1971, David started in the field of financial services in Tacoma, Washington.  He went to work for the former First Huntington National Bank in 1975.  David retired after 33 years as the Regional President of JP Morgan Chase Bank in the Southwest West Virginia market.
In 2008, David was approached by Cabell Huntington Hospital to take over the function of running Cabell Huntington Hospital's Foundation and leading a new campaign to build a Children's Hospital within CHH.  He became the Vice President of Community Development.  During his tenure, David completed a successful fundraising campaign of $12 million to establish Hoops Family Children's Hospital.
Currently, David works with Cabell Huntington Hospital and its management team on several projects.
Always involved in community affairs, David was named the Outstanding Volunteer for Economic Development in the State of West Virginia and was recognized as a top Volunteer for the Southeast US by the Governor of Louisiana in 2004.  He was was declared a Distinguished West Virginian by Governor Wise in 2005 and was awarded the Commendation of Volunteer Service in West Virginia by Governor Manchin 2006.
Recent awards include Citizen of the Year for 2013 for Community Impact by the Herald Dispatch; inducted into the Marshall University Lewis College of Business Hall of Fame in April, 2013; and the Huntington Regional Chamber of Commerce Volunteer of the Year for 2014.
The award celebration included carnival games and a photo booth.  Please enjoy the photos below!