Congratulations! Team Up with TEAM Business Challenge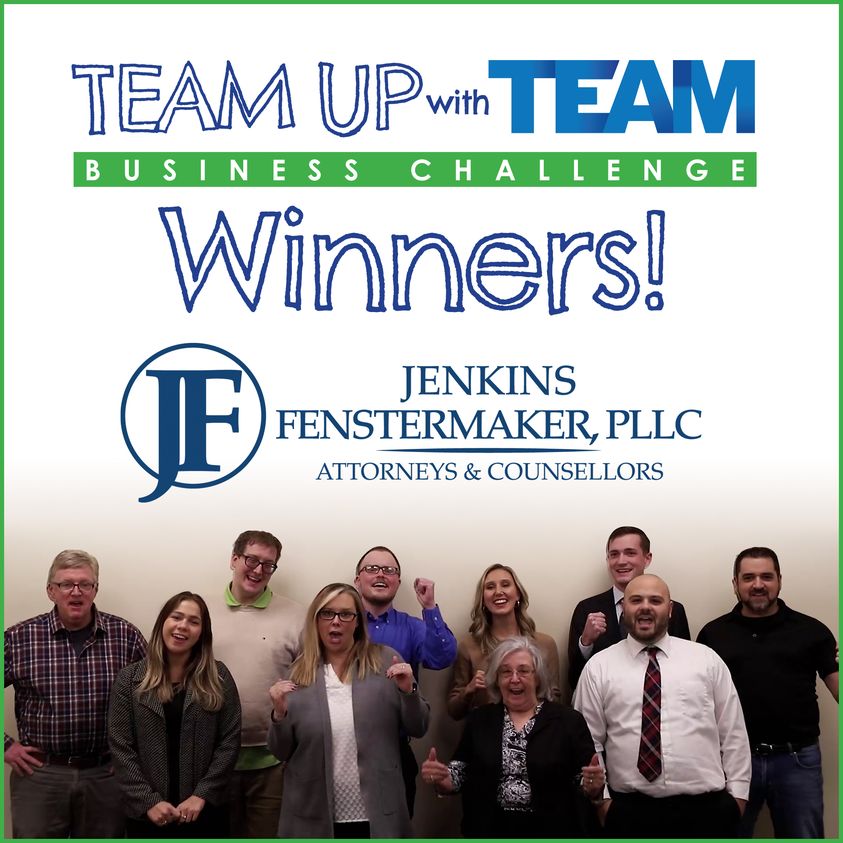 The trophy goes to Jenkins Fenstermaker!
During the month of November, businesses and organizations throughout the area competed for billboard bragging rights, a Challenge Champion trophy, and their choice of pizza or ice cream party – while raising money for the TEAM for West Virginia Children.