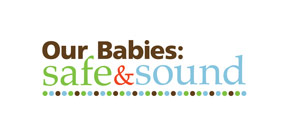 Smoking Cessation Resources
Did you know that  if you smoke even one cigarette a day while pregnant, your baby is twice as likely to die from sudden unexpected infant death?  The more cigarettes you smoke, the higher that chance is. The good news is, the risk gets smaller when you smoke less or quit.
Resources for Pregnant Women, Parents and Families:
Are you ready to quit smoking for you and your baby?  Get free, no judgement support.
In West Virginia, you may enroll, text, or chat at: wvtobaccoquitline.com
Text MOM to 222888 for encouraging text messages as you try to quit.
You can also call 1-800-QUIT NOW (1-800-784-8669)24/7, or visit: women.smokefree.gov for resources
Additional resources:
Smokefree WomenExternal
Provides information and resources on quitting smoking targeted at pregnant and non-pregnant women.
Smokefree.govExternal
Provides general resources for smokers to quit
Become an EX: For pregnant and postpartum smokersExternal
A quit smoking program developed by the American Legacy Foundation.
Stay Away from TobaccoExternal
Provides general resources for quitting smoking and smokeless tobacco from the American Cancer Society.