31st Pennies from Heaven is underway!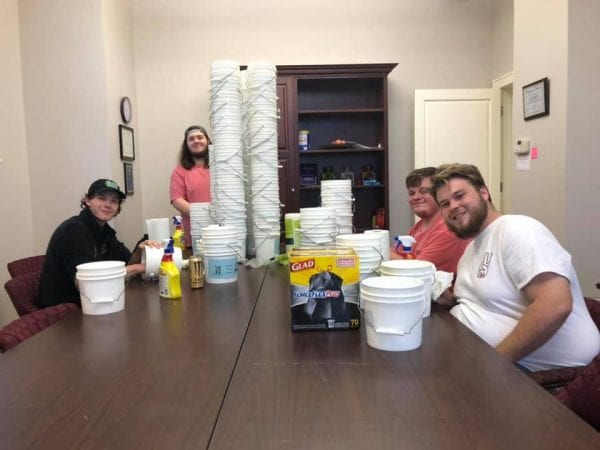 The 31st Pennies from Heaven is underway in the childcare centers and schools of Cabell, Wayne and Lincoln counties. Children are competing by class to see which one can bring in the most spare change to win a Pennies Party. Of course, the real winner is the children. All of the money raised is used in local programming to promote the well-being of West Virginia's children, thereby preventing child abuse.
Please consider donating to the campaign. Every little bit helps and no donation is too small.
Thanks to the men of Sigma Tau Gamma fraternity for helping with the bucket brigade.  They're always such a huge help!